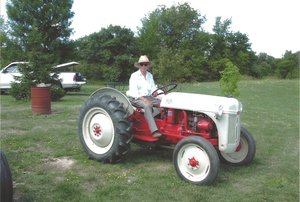 John Louis Varsava –Passed away peacefully at the age of 81 on Monday, October 8, 2012 at his residence in Sarnia. Beloved husband of Georgene (Thompson) Varsava. Devoted step-father of Kathy Simpson. Loving father of Jerry (Anu) Varsava, Randy (Patty Jo) Varsava, Patty Anne (Al) Huggett, Micky (Janet) Varsava and Umesh (April) Vyas. Doting grand-father of Chantelle (Craig) Andrews, Christopher (Susie) Paterson, Jan (Aya) Varsava, Nina Varsava, Andrew Varsava, Jennifer (Shane) Tayler, Matthew (Angela) Varsava, Kate (Sean) Privost, Jessica (Larry) Hext, Aaron (Holly) Huggett, Daniel (Sandra) Huggett, Sarah (Jacob) Binnendyk, Joel Varsava, Adam Varsava, Suneeta (Dr. Scott) Millington and Pradeep Vyas. Doting great-grandfather of Christopher, Amira, Omar, Ella, Miles, Ryan, Allyson, Hailee, Victoria, Mackinlay, Gracynn, Jesse, Cohen, Lucianna and Anderson, Jaja and Kiran. Doting godfather to Dianne (Brian) Smit. Dear brother of Olga Seibot. Predeceased by parents Andrew and Teresa (Vrabel) Varsava, brothers Michael (Mary) and Louis (Olga) and sister Frances (Joe) Lucan.
Memorial Service
A Memorial Service was held on Thursday, October 11, 2012 at The Rock Family Church, Sarnia. Officiated by Pastors Patty and Al Huggett.
Donations
Sympathy may be expressed through donations to The War Amps – Ontario, 1 Maybrook Drive, Scarborough, ON, M1V 5K9, The Rock Family Church, 1528 Michigan Line, Sarnia, ON, N7T 7H4 or Voice of Truth, 2554 Elizabeth Street, Oil Springs, ON, N0N 1P0.