S
ince 1906, the Steadman family has provided funeral services to the residents of Lambton County. As some of the longest established residents and business owners in Brigden, they are unquestionably recognized as more than simply professionals. They are considered to be friends in the community, accessible to anyone at any time.
A Tradition of Service
The family history of the Steadman Funeral Home is unique. The Steadman family was settled not far from Brigden during the time of the Fenian raids (late 1860's). In 1906, Frederick "Ellerby" Steadman established his first funeral home and ambulance service in Petrolia (presently Needham-Jay Funeral Home). In 1929, Ellerby and his brothers "D.M" David Marshall Steadman and "J.R." Joseph R. Steadman expanded their services to Sarnia and Brigden. They operated a funeral home and ambulance service at Victoria and Davis Street (presently D.J. Robb Funeral Home) and also in Brigden (present site of Steadman Brothers Funeral Home). D.M. Steadman, the youngest of the three brothers, was one of the first embalmers in the area, starting at the age of 16. J.R. Steadman was the oldest of the brothers, and served for a time as Mayor of Petrolia.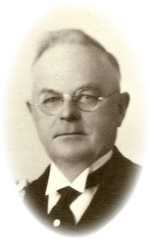 Ellerby was the father of Lyle and Paul who took over the Brigden funeral home after the sudden death of Ellerby in 1944, at which time Paul and Lyle were only in high school. Paul then received his funeral directors licence in 1949 and Lyle received his in 1951.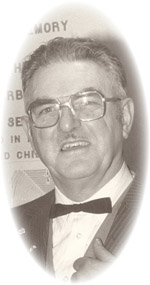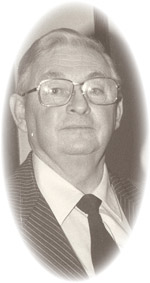 In addition to the funeral home, Paul and Lyle also operated Steadman Brothers Visitation Centre in Corunna, Steadman's Brigden and District Ambulance, Steadman Flooring and Furniture Store and an Ontario Vehicle License Bureau. Lyle was the father of Andrew and David Steadman who operated Steadman's Brigden and District Ambulance and Parkway Ambulance in Corunna until 2000 when the County of Lambton took over the private ambulance services. At this time, Andrew and David took over the funeral home.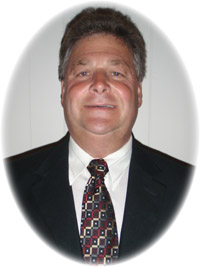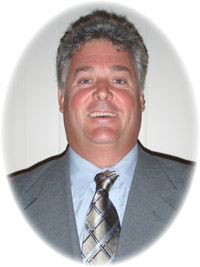 A Family Tradition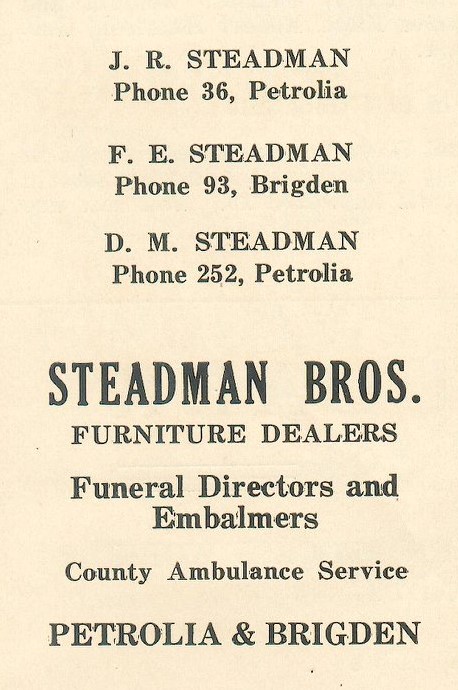 Souvenir Program of the 34th Annual Convention and Demonstration: The Fireman's Association of Ontario. Petrolia, Ontario August 2,3,4,and 5, 1935. Reproduced with permission from John S. Rochon.
Fourth Generation
Mark and Adam Steadman are the fourth generation of Steadman's to own and operate Steadman Brothers Funeral Home and serve the community of Brigden and the surrounding area.
Learn More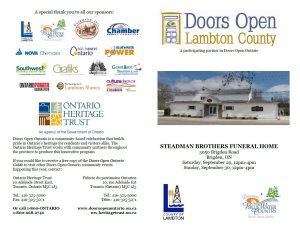 For the 2012 Doors Open Lambton event, the County of Lambton produced this brief history of Steadman Brothers with the help of Andy Steadman. Please click the image to read more of our treasured history