At Steadman Brothers Funeral Home we give families the opportunity to choose a traditional funeral or memorial service and the freedom to arrange personal tributes to honour their loved one. Along with our professional guidance, families can develop a service that reflects beliefs and religious traditions. Funerals of all faiths as well as non-traditional services, will be accommodated. Our compassionate staff at Steadman Brothers Funeral Chapels strive to meet all your family needs during this difficult time.
Unique to Your Loved One
The type of services, facilities, and vehicles you choose will be itemized and charged only as selected. Merchandise such as flowers, video tributes, burial vault, cremation urn, casket and memorial stationery are also available for selection. In order to meet all financial considerations, we provide a wide variety of choices in all of the above areas. Your family has full control of their selections.
We at Steadman Brothers Funeral Home will provide your family with assistance throughout the entire funeral process. We will also arrange any other funeral details such as newspaper and radio announcements, cemetery plots, clergy, organists and monument inscriptions.
We can also provide you with a customized Funeral Reception following a service. At Steadman Brothers Funeral Home we are very community oriented and believe in supporting our charitable organizations in the town of Brigden by allowing them to help provide relief and comfort to your family by organizing a meal. Funeral luncheons can be arranged through us to be held at such community organizations and venues such as the Brigden United Church, Brigden Community Hall, Brigden Royal Canadian Legion Branch #635, Brigden Fair Grounds, Brigden Community Church or any other venue you may have in mind.
Aftercare
In our continuing effort to provide our families with the highest level of service, we have developed an Aftercare package to assist you and your family with the many details that arise following the death of a loved one. This package will provide you with the contact information of certain institutions that may need to be contacted in the event of a death. We will sit down with the executor of the estate to go through this package and help finalize any details such as Canada Pension, Old Age Security, Life Insurance Policies, Bank Accounts, Wills, Probate, Licenses, Health Cards, Insurances, Canada Post and any other documentation.
Forget-Me-Not Jewelry available at Steadman Brothers
Each piece is handcrafted with the utmost respect & care at a studio in Brigden, Ontario. 

Each piece helps to serve as a special token, a reminder, and a visual presence of those lost.
A portion of your loved ones ashes are made into beautiful pieces of jewelry such as a necklace,
ring, keychain, earring or tie clip.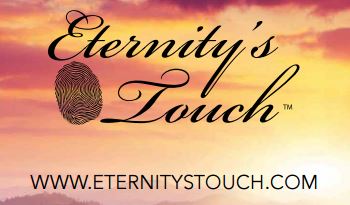 Eternity's Touch Collection available at Steadman Brothers
Creators of unique, one of a kind keepsakes for grieving families, allowing your loved ones to touch your life for eternity. Our "Eternity's Touch Collection" consists of custom designed pieces that appeal to all. Each unique creation resonates with its customers, creating a deep emotional connection. It remains a constant reminder of the bond you share with your loved one's, creating a legacy for generations to come.
The funeral home will provide you with secure pin, unique to your loved one, that can be used to order Eternity's Touch jewelry from your personal computer at eternitystouch.com.  Jewelry can also be ordered directly through the funeral home.
Catalogue: www.eternitystouch.com