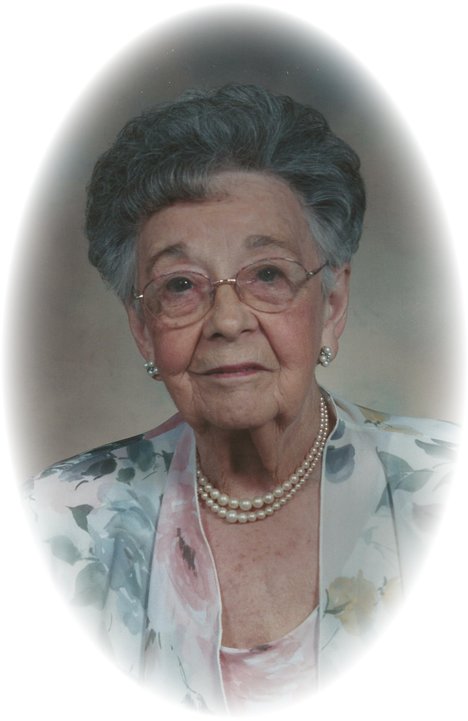 COWAN, Doris – Age 89, of Chatham passed away peacefully June 5, 2013 at Watford Quality Care Nursing Home. Beloved wife of the late George Edward Cowan. Loving mother of George Edward "Ted" and Chris Cowan of Brussels, ON, Greg Smith and Trudy Cowan of Baie St. Catherines, QC, Ken Randall and Liz Cowan of Vancouver, BC, Kathleen Marguerite and Tim Myers of Bothwell, ON. Cherished grandmother of Ted and Tonia Cowan, Mike and Jaime Cowan, Laurie and Steve Cere, Karen Cowan (Tammy), Jennifer Cowan (Ken), Brooke Myers (Bob), Ashtyn Myers (Bryan), TJ Myers (Mandy), Tamala and Ted Arm, Sunshine Cowan and Fred Venturini, Sarah Allman, Melissa Cowan, Matthew Cowan, Sarah and Bob Boertien. Great-grandmother of George, Jasmine, Angus, Rachel, Heather, Zak, Hannah, Jack, Sean, Tyler, Hannah, Jack Benjamin, Riley, Macey and Elliot..
VISITATION / FUNERAL SERVICE
Family and friends will be received at Blyth United Church, 442 Mill Street, on Monday, June 10, 2013 from 1:00pm until the service time at 2:00pm. Interment to follow in Blyth Cemetery. Rev. Sharon Whitwell will be officiating.
DONATIONS
Sympathy may be expressed through donations to the London Health Sciences Foundation (www.actnowforcancer.ca) fund.