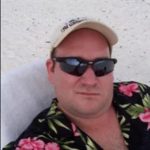 Mr. Leonard J. Fontaine Jr. age 38 of Port Huron passed away, unexpectedly, on February 19, 2020. He was born on August 4, 1981 in Sarnia, Ontario, Canada. Leonard was a long-time truck driver. He enjoyed motorcycles, snowmobiles and fun in the sun. He is survived by mother Glenda, of Port Huron, brother and sister in law Jeff (Sharon Lewis) Cooley of Burton Ohio, sister and brother in law, Janette (Darryl) Fader of Bridgen, Ontario, brother and sister in law, Joe (Josette) Fontaine of Kimball, two nephews, William Fontaine of Sarnia and Wayde Fontaine of Kimball and several aunts, uncles and cousins. Leonard was proceeded in death by his father, hockey player Lenny Fontaine Sr. on March 25, 2019.
SERVICE DETAILS
Memorial services will be 3:00 pm Thursday, March 12, 2020, in the Jowett Funeral Home, 1634 Lapeer Avenue, Port Huron. Reverend Keith Sparks will officiate.
Visiting hours will be 1:00 pm until the time of the services at 3:00 pm.
There will be a luncheon following services in the Jowett Funeral Home Reception Center.
A graveside service will be conducted by STEADMAN BROTHERS FUNERAL CHAPELS in Lakeview Cemetery, Sarnia at a later date.
DONATIONS
Memorial Tributes may be made to charity of the donor's choice.