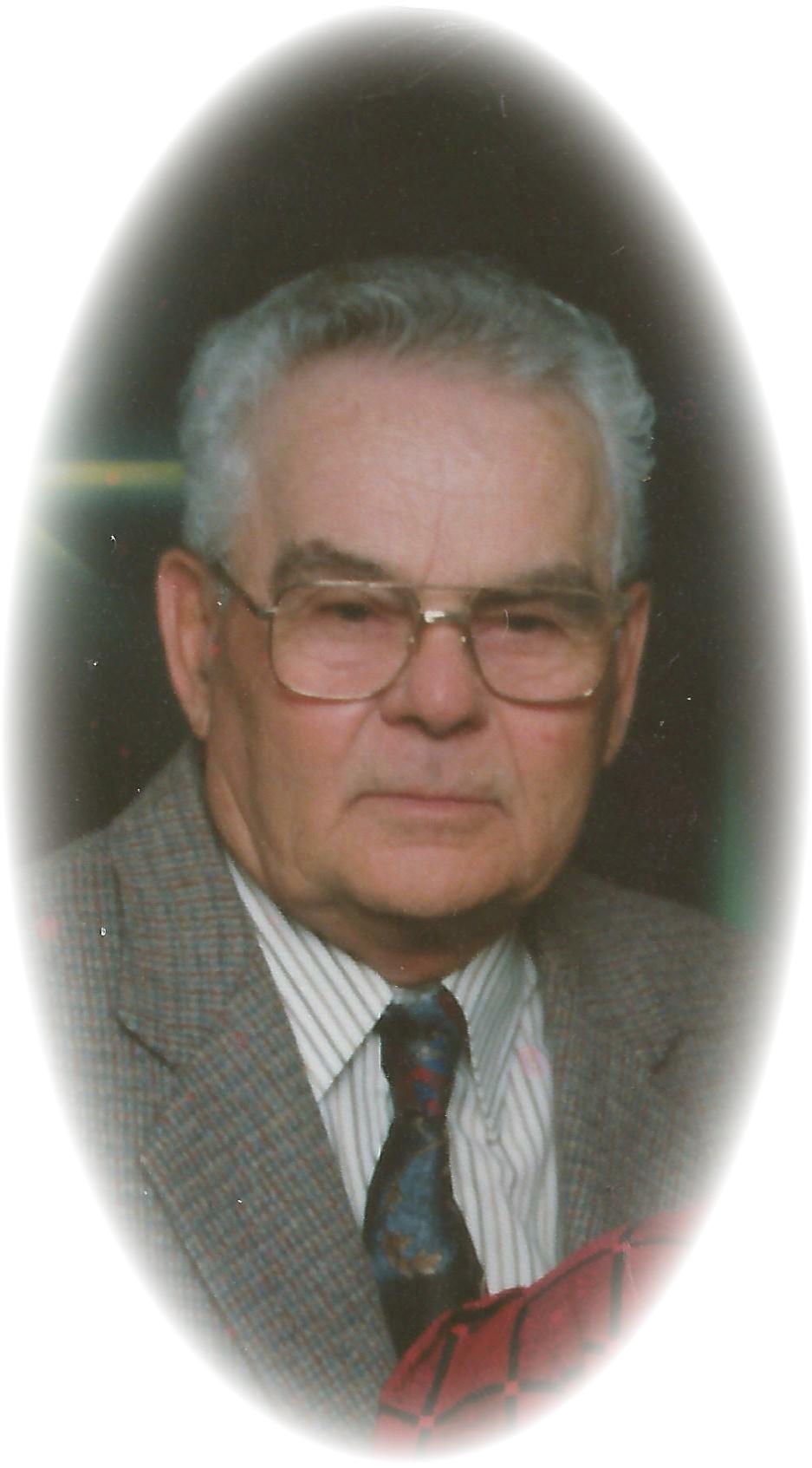 GRAHAM, John "Mac" MacIntyre – passed away at Lambton Meadowview, Petrolia on Wednesday December 11, 2013 at the age of 86. Mac will be spending Christmas with Jesus in the arms of his predeceased loving wife Velma (2012) and predeceased son Wilfred (1962). Mac and Velma were married for sixty two years. The family who will mourn Mac and cherish their loving memories include their children Sandra (Jim) Brennan, Roxanne (Doug) Dobbs, Margaret (Jim) Scales, Harold (Sandra) Graham and Keith (Tracy) Graham. Grandchildren are Julie (Shawn) Jackson, Lisa (Steve) McGrail, Kellie (Nick) DiNiro, Christopher (Christine) Scales, Ryan (Noranda) Dobbs, Tyler (Shana) Dobbs, Madison Graham. There are 10 great grandchildren to share memories and stories. He is survived by his brother Robert Graham and sister Christine (Darryl) Mitchell and his brothers-in-law Ken and Jack (Bea) Arnold and sister-in-law Audrey Arnold. Mac was predeceased by his parents Elva and Stanley Graham and stepmother Marie Leitch, his great-granddaughter Kylie McGrail (2004) and brothers-in-law Harold and Jim Arnold and sister-in-law Shirley. Mac's life centered around his family and community. He was on Moore Township Council during the 1970's and 1980's and also represented the municipality at the county level as Deputy Reeve. Mac was very active with the Parks Board, the Moore Agricultural Society, Brigden Optimist Club, Petrolia Golf and Curling Club and was a member of the Leopold Masonic Lodge No. 397 Brigden for over fifty years. Mac worked as an Instrument Mechanic for Imperial Oil for approximately 30 years and was the president of the annuity club after retirement. When retired, Mac was able to pursue his true love, farming and raising Champion Limousin cattle. He was successful in producing many champions locally and at the Royal Winter Fair. Mac loved animals and was known for always having a dog companion in his farm vehicle. His latest buddies, Poly and Phoebe visited him in the nursing home at least twice a week and will miss their best friend, the residents of the home and their car rides to Petrolia.
Mac was never a follower and always a leader who jumped into everything he did with both feet, mom never complained. Recently Mac's mantra has been "if there is anything you want to do, do it now, before it is too late".
VISITATION
Family and friends will be received at STEADMAN BROTHERS FUNERAL HOME, Brigden, on Tuesday December 17, 2013 from 5-8pm.
MASONIC SERVICE
A Masonic Lodge service is scheduled for Tuesday at 7:45pm.
FUNERAL SERVICE
Funeral service will be held on Wednesday December 18, 2013 at 11:00 am from the funeral home. Rev. Joanne Symington officiating. Interment Black Creek Cemetery.
DONATIONS
In lieu of flowers, donations to either the Canadian Cancer Society or the Sarnia Humane Society would be appreciated.