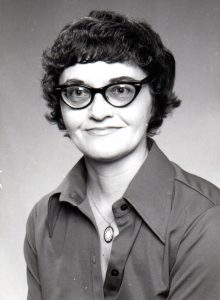 Gwendolyn Johnson
June 25, 1932 to September 1, 2023
Gwen was born in Nipawin, Saskatchewan to homesteader parents, Jean (Houston) and Clayton Johnson. Graduated from Carrot River High School, Victoria Hospital School of Nursing Prince Albert Sask and Ryerson University. Gwen worked in hospitals in Saskatchewan, Alberta & Ontario, and retired from Marshall Gowland Manor. She was a member of St Giles Church, volunteer for VON & Lambton Wildlife.
Survived and predeceased by, "Amazing friends & neighbours who were always there with a helping hand, a good laugh, and put up with me in spite of myself!"
Survived by children Lorna Boschman (Jill), Leanne Boschman, Mark Boschman; grandchildren Erin Palesch (Adam), Clayton Leduc (Rhea), and River Boschman (Jenny); great-grandchildren Mattea and Malachi Palesch, Nina Leduc; brother Harvey Johnson; nieces and nephews Shelley, Sid Johnson  (Karen), Tanya Kalashnikov (Dave), Paula Johnson, April Smallwood.
Predeceased by parents Jean and Clayton Johnson; brothers Ray and Ted, nephews Doug and Russell Johnson.
A funeral service will be held on Monday, September 18, 2023 at 11:00am from St. Giles Presbyterian Church, 770 Lakeshore Road, Sarnia.
The family requests that donations be made to VON -Sarnia (www.von.ca), St. Joseph's Hospice (www.stjosephshospice.ca) or the Sarnia Humane Society (www.sarniahumanesociety.com).