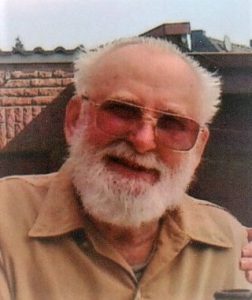 KLEMM, Alexander – Age 84, passed away at Bluewater Health, Sarnia on January 28, 2021. Beloved husband and best friend of Erika Klemm for 56 years. Loving father of Gerhard (Carolyn) Klemm, Gordon Klemm and the late Elke Gagliardi (Alex). Special grandfather of Emilie (James) Swaine, Patrick and Cassandra Gagliardi. Brother of Adolph (Irmgard) Klemm, Elwin (Elke) Klemm, Gerhard Klemm, the late Horst Klemm and sister in law Ingeborg Klemm. He will be sadly missed by his aunts, uncles, nieces, nephews, cousins and dear friends. Predeceased by parents Edward and Olga Klemm. Alex was a life time member of the brick layers local 23. He worked hard all his life to make a better life for his family. He was passionate in all things Western, especially horses. He enjoyed driving his horse and wagon along the country roads. He enjoyed his little farm, the long walks in the bush with his dog, the hunting trips with friends and the outdoors in general. He got enjoyment from building things with his hands, whether it was the house he lived in or the various woodworking projects he thought of. His workshop was his sanctuary. He lived through difficult times as a young man but still held his belief in God and his family.
Funeral Details
Due to provincial Covid-19 restrictions, a private graveside service will be held at Bear Creek cemetery and will be officiated by Redeemer Lutheran Church Pastor Roger Ellis.
Donations
Sympathy may be expressed through donations to Redeemer Lutheran Church or the Heart and Stroke Foundation (www.heartandstroke.ca).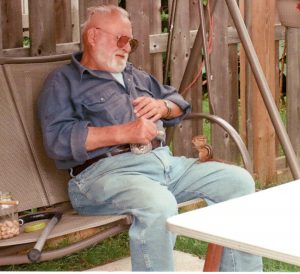 "when I come to the end of the road, and
the sun has set for me, I hope you will
realize my pain at last is free"