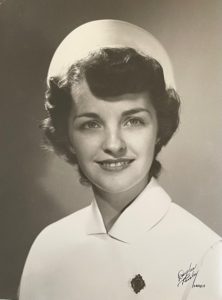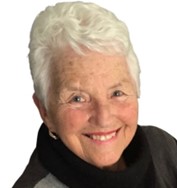 With hearts full of gratitude and love, we sadly announce the passing of Shirley Ann Lennan on April 1st, 2023 after 90 well-lived and full years of life.
While heartbroken over our loss, we take solace in knowing that Shirley is together again with her beloved husband of 67 years, Butch Lennan (2021).
Shirley was the very proud mom of Lori & Ron Lebel and Lynn & Brad Kemp and the treasured Grandma of Katie Lebel (James), Kelly Lebel (Tom), Olivia Kemp (Simon) and Aidan Kemp (Lauren). Her great-granddaughter Palmer Jane was her pride and joy, and Palmer was unquestionably her GG's biggest fan.
Shirley is survived by her sister and best friend, Mildred Clifford, and brother, Ed Chapman (Anne) as well as many dear nieces, nephews, and cousins. She was predeceased by parents Wilfred and Pearl Chapman, and sister Marjorie Morrison. She also leaves behind a collection of close friends, which she counted among her most prized possessions. You all know who you are and how much you meant to her. Shirley was never shy about checking in on her friends. She took an active interest in their lives and was always very intentional about nurturing her relationships. Her phone line was rarely free, her social calendar heavily booked with get togethers–Shirley knew how to have fun!
Shirley was born in Inwood, but always called Mooretown and the St. Clair River home. She liked to travel and go on adventures, but also appreciated the simplicity of floating her summers away in the river, watching the ships pass by from her front window, and taking in the sunsets from her front yard. An avid sports fan, Shirley was a leading authority for both the Toronto Maple Leafs and Detroit Tigers, rarely missing a game, and she could always be counted on for updates on the Sarnia Sting and Mooretown Flags.
70 years a Canadian nurse, Shirley was a proud SGH grad, class of '53.  She was the head nurse of the surgical ward at Sarnia General Hospital for many years before transitioning into her role as an Occupational Health nurse at Nova Chemicals, Corunna site. Ever the caregiver, she generously volunteered her time in the Bluewater Health Chemotherapy Clinic for several years following her retirement. She made a difference in the lives of many and was always grateful for the opportunity to do so.
Shirley was widely known for her beautiful smile. She had the unique ability to light up every room she entered, brightening the days of everyone around her. We will so miss her humour, her hugs, and her giggles, but we will float on, just as she taught us to do, forever grateful for the opportunity we all had to call her a friend.
A funeral service will be held at 1 pm, April 6th at STEADMAN BROTHERS FUNERAL CHAPELS, Brigden. The funeral service will also be streamed live on Zoom by clicking the link: https://us06web.zoom.us/j/84885633107.
Happy Hour (Shirley's favourite time of the day) will follow at the St. Clair Parkway Golf Course, Mooretown from 3-5pm.
The Lennan family would like to thank Dr. Bob Borek, Dr. Pandu Shetty, and Dr. Allison Crombeen, as well as the staff throughout Bluewater Health for the marvelous care they've provided over the years. Special thanks also to Brittany of Bayshore Health for her special TLC.
In lieu of flowers, those who wish may donate to the Canadian Cancer Society, St. Joseph's Hospice or St. Andrew's Presbyterian Church Mooretown.
We'll meet again, don't know where, don't know when, but I know we'll meet again some sunny day.