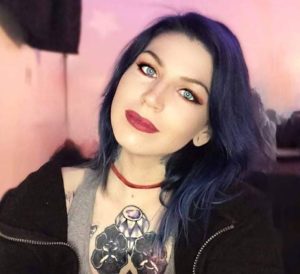 THOMSON, Carling Alyssa "Karli" – Sept 25, 1990 – January 09, 2022, Age 31, has sadly passed away at her home in Sarnia, Ontario. Loving mother to Kaelynn Avery Thomson, Tobias Russell Thomson and Emery Daniel Thomson-Rankin. Much loved daughter to Mark (Pauline) Thomson and Sandie (Dan) Older. Dearest sister to Jenna Olivia Thomson and Morgan Alexandra Thomson. Missed by grandmother's Judy Thomson and Vera Woods, and by her niece Estelle (Stella), many aunts, uncle's, cousins. Predeceased by her Poppa, Russell Woods (2011) and her Poppy, Ron Thomson (2019). Karli will be deeply missed by all who knew her. She had the ability to not only spread infectious laughter but also kindness and love. She showed generosity to all around her. Through her caring heart and beautiful spirit, she contributed to the community and made friends everywhere she went. She had a type of kindness that reflected in her love for her children and her animals. She had a passion for makeup, long boarding, music, anime and tattoos. Karli would give without a thought of return and do it smiling and laughing in the joy of helping others. She loved her family and friends and we were all blessed to have known her, if only for such a short time.
Visitation Details
Family and friends will be received at STEADMAN BROTHERS FUNERAL HOME, Brigden on Tuesday, February 1, 2022. Due to Covid-19 restriction, those who wish to attend must wear a mask and RSVP with a time to attend the visitation at https://signup.com/go/AikntyC.
Celebration of life
A private celebration of life will be held at STEADMAN BROTHERS FUNERAL HOME, Brigden on Tuesday, February 1, 2022, family invitation only. Service will be available to watch on Zoom-https://us06web.zoom.us/j/86983503564
A graveside service at Alvinston cemetery will take place in the spring.
Donations
Sympathy may be expressed through donations to Karli's children, please make cheques out to "Sandie Older in Trust for Kaelynn Thomson".