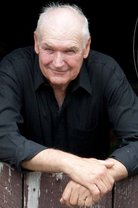 rsz walsh picWALSH, John Joseph Albert "Joe" – Age 76 of Mooretown, passed away Tuesday, October 13, 2015 doing what he loved doing…. farming. With a passion for life and a warm hearted spirit, Joe surrounded himself with family and friends. His smile was sincere and he always had a kind word to say. Beloved husband of Marion (Clingersmith) Walsh for 53 years. Adored by his children Mike (Cathy) Walsh, Terri (Roger) McAuslan, Bob (Lisa) Walsh, Cathy (the late Chuck) Roegiest, the late Joanne (Daren) Ingham, Dave (Heather) Walsh. Cherished and idolized by his grandchildren Jon, Carson, Emily, Owen, Jason, Matt (Megan), Andrew (Kim), Adam, Evan (Brittany), Sydney, Eric, Katie, Jenny (Derek), Stephen, Ethan, Logan, Allison and Ryan. Lovingly missed by his siblings Rose Marie (the late Bruce) Daziel, Ed (Karen) Walsh and brother-in-law Bill (Irene) Clingersmith.
CATHOLIC PRAYERS
Prayers will be offered on Thursday, October 15, 2015 at 1:30pm.
VISITATION
Family and friends will be received at STEADMAN BROTHERS FUNERAL HOME, Brigden on Thursday, October 15, 2015 from 2-4 and 7-9pm.
FUNERAL MASS
Funeral Mass, officiated by Father Dan Vere, will be held from St. Joseph / St. Charles Catholic Church, Corunna, on Friday, October 16, 2015 at 11:00am. Interment to follow at St. Joseph's Cemetery.
DONATIONS
In Joe's memory, sympathy may be expressed through donations to St. Joseph's Hospice or St. Joseph's Catholic Church Building Fund.