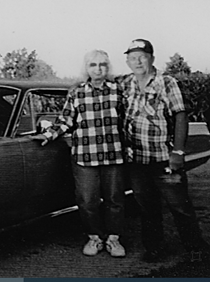 Lloyd passed away peacefully into the hands of the Lord on August 26th 2023 at Charlotte Englehart Hospital in Petrolia. Beloved and cherished husband of Shirley Andrew (nee Kapala). Predeceased by his parents Irene and Elmer Andrew and his brother Jim. Survived by his sister Sharon Phipps of Wyoming. Father of Tammy Clark of Petrolia and Terry Andrew. Also survived by Shirley's children Michael, Cynthia and Stephen and several grandchildren and great grandchildren. Lloyd takes with him a wealth of automotive knowledge of which he was very proud. He was always willing to share his knowledge with anyone who asked for his help.   The family would like to thank the caregivers at Fiddick's Long Term Care Home for their compassionate care and kindness in helping care for Lloyd during the last few months. Special thanks to the staff of Charlotte Englehart Hospital for their professionalism and thoughtfulness.
Funeral Details
In keeping with Lloyd's wishes, there will be no funeral.  A private family memorial service will be held at a later date. Cremation has taken place.
Donations
In lieu of flowers, sympathy may be expressed through donations to the Alzheimer's Society, the New Life Assembly Church of Petrolia or a charity of your choice.