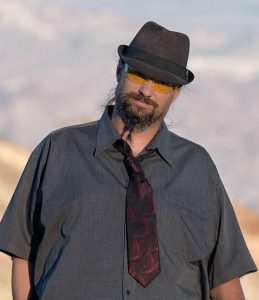 BRANDER, David- Age 53 passed away at C.E.E Bluewater Health, Petrolia on Wednesday, December 31, 2020. Born in Sarnia, Ontario on September 23, 1967. Beloved husband and best friend of Corinne Brander (Grantham/Moore). He was Daddy Dave to Chelsea Lefevbre (Moore) and Nichelle Moore. Son of Kaye Brander (Brown) and the late Lawrence Brander (2018). Brother of Stephen Brander. David followed in the footsteps of his Father Lawrence and Grandfather Clarke as an industrial electrician with IBEW local 530 for 25+ years. His Heart was with the Oldies in Cars and Motorcycles. He was a long-time member of the AMCA. David participated and supported so many events such as the Cannonball, The Chase, Basket Case Productions-Split'n Lanes Dogin' Gutters, and Freedom Machine. David was also his wife's sidekick and number one fan encouraging her poultry passion and show endeavors so much so that he too was hooked. He took much pride in perfecting his own line of Yokohamas. He embraced the hobby and became one of the founders of the Renegade Poultry Show. Leave it to David to combine the two worlds of "Biker & Chicks".
Funeral Details
Due to COVID-19 restrictions cremation has taken place and a service will take place at a later date.
Donations
Sympathy may be expressed through donations to the DavidBranderMemorial@Hotmail.com that will be distributed to the organizations dear to his heart or to the St. Joseph's Hospice.