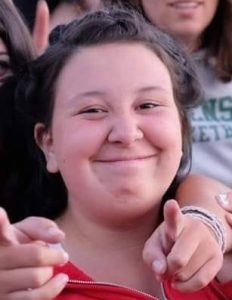 GENTHNER, Mackenzie Kajli Naqi – It is with great sadness that we announce the passing of Mackenzie Genthner on Friday, September 09, 2022 at Chatham-Kent Health Alliance. Beloved daughter of Mike Genthner and Connie Nowdluk. Mackenzie will be forever missed by her stepmother Susanne Baxter. Special granddaughter of Sonja Genthner, Lizzie Nowdluk and Darlene Nottley. Dear sister of Jack, Kirstie and Katie. Mackenzie will be missed by many friends, cousins and all who knew her. Predeceased by Great Grandmothers Kirsten Genthner and Erie Shephard and Grandfather Mike Nottley. Mackenzie was a kind and loving young woman who brightened the lives of all those who came to know her. She loved to cook and bake, make arts and crafts, listening to music, painting her nails and acting silly with her family and friends.
Funeral Details
A private family visitation will take place at STEADMAN BROTHERS FUNERAL CHAPELS, Brigden.
Donations
Sympathy may be expressed through donations to Lambton County Developmental Services Home  Home – LCDS (lcdspetrolia.ca) or Wilkesport Fire Department.