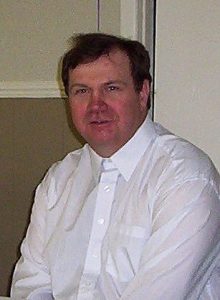 Kelly, Thomas – age 55, of Windsor formally of Enniskillen Township, after a long and courageous battle with cancer went to heaven to be with his mother on Feb 26, 2018 at the Hospice of Windsor and Essex County. Beloved son of Willard Kelly and the late Mary Kelly. Dear brother of Nancy Hamm (Eric), Jim Kelly (Shelley), David Kelly (Donna-Lee), Gary Kelly (Sharleen) and Brenda Hannon. Tom also leaves behind many nieces, nephews, aunts, uncles, cousins and friends. Tom grew up on the farm in the Oil Springs area but his career led him to Windsor. Tom's work was very important to him and the people he worked with were like his family. His attention to detail was well suited to his chosen path as a mold maker for Toolplas Systems, work which he took great pride in. Tom always spoke highly of his co-workers and company he worked for. Their kindness and compassion for Tom while he was sick was outstanding. The family would like to thank them for that! Tom chose to live life on his own terms and maintained that independence to the end. Regardless of his disease when asked he was always "doing okay". We respect him for his strength.
Funeral Service details
At Tom's request there will be no visitation. A private family and immediate friend's graveside service will take place on March 6th at 1 pm at Oil Springs Cemetery.
Dontaions
Sympathy may be expressed through donations to The Hospice of Windsor and Essex County or Oil Spring United Church.
Memories and condolences may be sent online at www.steadmanbrothers.ca