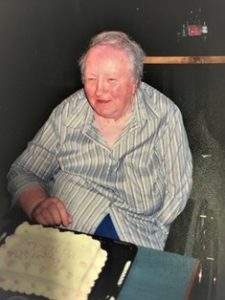 ANDREW, Iva Olive. 1928 – 2021, Age 93 of Petrolia, formerly of Brigden passed away on Monday, February 01, 2021 at Fiddick's Nursing Home, Petrolia. Iva is survived by her loving cousins James and Irene Jackson of Wardsville and family, Grace Moor of Chatham, her husband Bev of Dresden and their family, along with the Jackson and Andrew families. She was predeceased by her parent's Godwin Edwin Andrew and Ercell Susan Andrew. Iva was born and raised in Brigden.  She resided on the family farm caring for her parents and helping out with the daily farming needs.  She also helped her father with his Auctioneering Business.
Funeral Details
Due to provincial Covid-19 restrictions there will be no visitation or services at STEADMAN BROTHERS FUNERAL HOME, BRIGDEN. A private interment will take place at Moore Union cemetery.
Donations
In lieu of flowers, please consider making a donation to Alzheimer's Society www.alzheimer.ca.