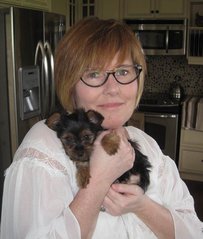 KABBES, KAREN LEE (NEE BRADLEY)
With peaceful acceptance, Karen (age 51) passed away at home on September 28, 2015 while receiving palliative care. Adored wife of Don Kabbes (Brigden) and cherished mother of Jeff and friend Carlene and Luke and friend Hannah. Precious daughter of Bruce and Betty Bradley of rural Tupperville. Dear sister of Patty (Todd) Unsworth (Inwood) and sons Joe and Jake. Deeply loved sister-in-law of Margaret (Evert) TenBruggencate (St Thomas), and children Adam and Betsy, Melissa and Steve, David, and Sarah; Marian (Homer) Lensink (Burlington) and children Matthew and Jennifer, Stephen and Brooke, Jonathon and Elizabeth; Bill (Ann) Kabbes (Arthur) and children Dan and Amanda, Andrew and Kimberly, Mark and Megan, Paul and Jennifer; Dave (Tracy) Kabbes (Drayton) and children Ally, Kari, Amy and Patrick. Tender hearted Great Auntie of: Katherine, Philip, Charlotte, Gilbert, Tyler, Makayla, Nathaniel, Ellana, Anna, Axel, Samantha, Matteo and Jaxson. Treasured by many cousins, aunts, uncles and friends. Joyfully fulfilled by companions old Tuck and sweet Gracie. Karen is predeceased by her parents-in-law, Fred and Trudy Kabbes. Karen brought extraordinary skill and compassion to her patients at Bluewater Health during her career as a nurse. Karen's greatest pleasures in life were spending time with family, offering her natural compassion to people, embracing daily life in the rural community, creating peace in her surroundings and in decorating her home and gardens with primitive touches.
Visitation
Family and friends will be received at STEADMAN BROTHERS FUNERAL HOME, Brigden, on Wednesday September 30, 2015 from 2:30 – 4:00 and 7:00 – 9:00pm.
Funeral
Funeral service, officiated by Pastor Tim Brown will be held from Steadman Brothers Funeral Home, on Thursday October 1, 2015 at 11:00am.
Interment
Interment will follow in Riverside Cemetery, 3164 St. Clair Pkwy, Sombra.
Donations
In Karen's memory, sympathy may be expressed through donations to: CKHA Foundation, Oncology Patient Basket Fund; World Vision and Canadian Food Grains Bank, Sixth Line United Church Growing Project.