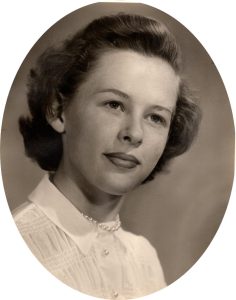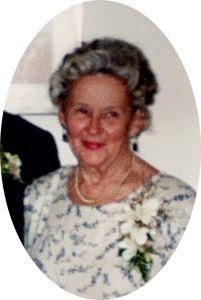 LANG, Emmalene Walton
September 23, 1931 to April 9, 2022
Passed away quietly at home after fond farewells to her family. Loving, cherished wife, mother, grandmother and great-grandmother. Married for 72 years to soul-mate Don, they will always be together in this world and the next. Missed but lovingly remembered by sister-in-law Virginia Wray. Also by her 4 sons Chris (Sharon), Wally (Terry Lynn), David (Malgorzata, deceased) and Alex (Mona). Special friend to Magdelena VanDenBroeke. Cherished by 15 grandchildren and great-grandchildren who will miss their loving gramma Emma. Special aunt Em to caring nieces and nephews. Predeceased by her parents Isobel and Byron Young and by her sister Marion Good. Emmalene had a long career as a teacher. She was well respected by her peers and adored by her pupils. She was a master gardener, talented musician, oil painter, story teller and home maker. Bedrock of the family farm. Special thanks to Dr. Kim for providing palliative care and to the Bayshore PSW's and nurses. Also, to Dr. Daniel, longtime Doctor and friend.
At Emmalene's request there will be a quiet family memorial when interred at Bear Creek Cemetery.